Where Every Man Goes to Look His Best
COVID-19 - What you need to know before your appointment
We are excited to have a reopening date of May 25. Normally we are closed on Memorial Day, but after an 8-week hiatus, we're ready to get started! We have updated our policies and procedures to protect both our clients and team when we reopen. Here's what to expect for at least the first few weeks:
Booking
All appointments will be at our Highway 42 location for the first 3 weeks upon opening. The Hurstbourne location will reopen on June 15, but your favorite Hurstbourne stylists will be available at Highway 42 until then. Consolidating to a single location sounds counterintuitive to social distancing, but it actually provides us more opportunity to control the flow, keep up with additional sanitation needs, and screen incoming guests.
At least until June 15 we will only be offering Basic Haircuts (no Fritz's or Classics). These will be added back to our menu later, but for now we are most interested in getting as many guests served as possible, since you have been waiting so long.
We are not yet booking massage treatments, facials or wax services.
We are adding Sunday hours 11am – 4pm through June 14 to accommodate more guests.
We have temporarily disabled online booking so our salon coordinators may book appointments in the most efficient manner.
During Appointments
We will not be using adjacent styling chairs to allow additional distance between you and our other guests.
We have installed partitions between all stations for additional peace of mind.
Appointment times have been lengthened to allow extra time for sanitation. Please arrive for your appointment at least 5 minutes early so we can complete our screening and our stylists can stay on schedule for the rest of their guests.
Check In
When arriving, we ask that you remain outside, at least 6 feet from others. A salon coordinators will greet you outside to do a temperature check and a symptom survey. Please call to reschedule if you have a temperature over 100.3 degrees, any COVID-19 symptoms, or have been in contact with a known positive individual in the past 14 days.
Once you are cleared for services we will ask you to wait outside or in your vehicle until your stylist's prior guest has left the building and the work area thoroughly cleaned.
Clients will be required to sanitize hands upon entering the building.
Please bring only essentials inside…no laptops, hats, etc.
Only those receiving services will be permitted in the salon (unless accompanying a minor). Parents accompanying children will need to be screened before entering.
We will not offer beverages or snacks at this time.
We will greet you verbally (no hugs or handshakes).
Check Out
Check out will be contactless. We will not accept cash or checks for services. Cash gratuities may be offered directly to the service provider, but we encourage contactless payment of gratuity. The front desk will not have access to change for larger bills, but gratuity can always be added to a credit card payment.
Our desk staff will sanitize the door and checkout area after each use.
PPE
Our team will be wearing masks and gloves. We will require all clients wear their own mask. If you don't have one, a disposable mask will be available for $2.
Our team also has face shields available for their use at their discretion.
Each guest will be draped in a freshly laundered cape.
Cleaning Procedures
As licensed professionals, we are trained in preventing the spread of infectious diseases as required by the Kentucky Board of Cosmetology. We have always had excellent inspections and pride ourselves on the cleanliness of our facilities. During these times, however, we are heavily increasing our cleaning procedures and protocols.
Each work area will be sanitized after every guest. As always, all tools are sanitized. We have hired additional team members exclusively to clean and sanitize.
Pricing
As I'm sure you can imagine, our cost of doing business has risen significantly given the cost of PPE, increases in allotted service times, and additional cleaning staff. We are increasing the price of the Basic Haircut by $5 to $32. Boy's Haircuts are now $24.
Clients who purchased haircut units through our membership program may redeem those units without an upcharge. If service times and PPE requirements have not eased by August 1, membership dues will increase to $29.95.
COVID-19 Update 4/30/2020
WooHoo! Unless things change, we have an opening date of May 25. It's been a long wait and we're looking forward to serving you all once again. We are finalizing our post-COVID-19 Social Distancing work schedule now and will begin rebooking you as soon as possible. If you had an appointment that was cancelled due to COVID-19 you are already on our call list. You may leave us a message at 502-412-3748 or email us at fritzs@fritzssalon.com to indicate your preferences. We will be making some temporary changes consistent with the governor's recommendations to ensure your safety. We will communicate what to expect in detail prior to your appointment.
We appreciate your patience during this process.
COVID-19 Update 4/1/2020
Well, we're still closed, and odds are we will be closed all of April. Our amazing team as been furloughed but we fully expect to bring everyone back when we are able to re-open. Follow our Facebook page for staff updates and messages from our stylists to you.
In the interest of social distancing, please don't reach out to our stylists requesting services on the side. The more we comply with SaferAtHome, the sooner we can all get back to work. Rock your longer hair and we'll get you cleaned up as soon as possible.
We reached out to members last week about April billings, but we were missing some email addresses. If we missed contacting you, you can reach out to us at fritzs@fritzssalon.com and we'll make sure you receive future updates. March and April units will not expire before you have a chance to use them. We appreciate that most of our members decided to maintain their membership for April.
Stay healthy, everyone! The Fritz's fam is getting a little stir crazy, but we're hanging in there!
COVID-19 Update 3/18/2020
Fritz's will be temporarily closed until Governor Beshear lifts restrictions in response to Coronavirus. When we have a re-opening date, we will begin contacting those of you with appointments already scheduled. While phones will not be staffed during the closure, we will be monitoring messages. You may also email us at fritzs@fritzssalon.com.
Thank you for supporting Fritzs's during this unprecedented time. We will overcome this challenge as a community and have faith that the people of Louisville will rise to the occasion by caring for and protecting those most at risk.
Special Note to Fritz's Members
Since many of you were unable to use your March haircut unit prior to our closure, no March units will expire, and they may be used at a later date or shared with a friend or family member. We find that most members come in more than 12 times per year so we anticipate full use of units. We will sent an email communication to all members prior to the April billing date, at which time we expect to have more complete information.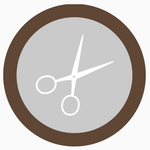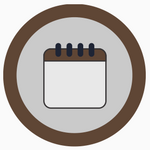 Call 502-412-3748 or click to book online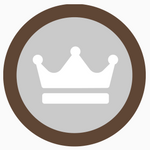 Save on every visit and enjoy exclusive members-only benefits