Inclement Weather
Tuesday February 16 - We will be closed today due to weather. If you have an appointment we won't be able to honor, we will reach out to you to reschedule.
This is a good reminder to keep your contact information with us up-to-date!
Sorry for the inconvenience. Your safety and the safety of our team is our number one priority.
Where Every Man Goes to Look His Best
COVID-19 - What you need to know before your appointment
We have updated our policies and procedures to protect both our clients and team when we reopen. Here's what to expect:
We have installed partitions between all stations for additional peace of mind.
Appointment times have been lengthened to allow extra time for sanitation.
When arriving, we ask that you park facing the building and remain in your vehicle. Please call 502-412-3748 to let us know you have arrived. Your service provider will step outside to wave you in when they are ready for you. Please reschedule if you have a temperature over 100.3 degrees, any COVID-19 symptoms, or have been in contact with a known positive individual in the past 14 days.
Clients will be required to sanitize hands upon entering the building.
Please bring only essentials inside…no laptops, hats, etc.
Only those receiving services will be permitted in the salon (unless accompanying a minor). Parents accompanying children will need to be screened before entering.
We will not offer beverages or snacks at this time.
We will greet you verbally (no hugs or handshakes).
Check out will be contactless. We will not accept cash or checks for services. Cash gratuities may be offered directly to the service provider.
Our desk staff will sanitize the door and checkout area after each use.
Our team will be wearing masks. We will require all clients wear their own mask. If you don't have one, a disposable mask will be available for $2.
Our team also has face shields available for their use at their discretion.
Each guest will be draped in a freshly laundered cape.
As licensed professionals, we are trained in preventing the spread of infectious diseases as required by the Kentucky Board of Cosmetology. We have always had excellent inspections and pride ourselves on the cleanliness of our facilities. During these times, however, we are heavily increasing our cleaning procedures and protocols.
Each work area will be sanitized after every guest. As always, all tools are sanitized. We have hired additional team members exclusively to clean and sanitize.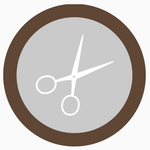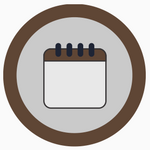 Call 502-412-3748 or click to book online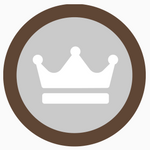 Save on every visit and enjoy exclusive members-only benefits