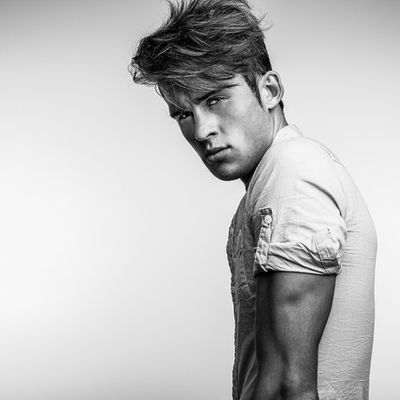 Haircuts and Color
At Fritz's all haircut services begin with a consultation with a skills-certified stylist and finish with styling and a straight-razor neck shave for a well-polished look. Fritz's stylists are specialists in men's hair care and will make sure you not only receive the look you want, but you can duplicate the look yourself at home.
Fritz's Haircut
Our signature service includes a precision haircut, shampoo, hot towel treatment and relaxing scalp massage. Please allow 30 minutes. $45, Member price $42.95
Classic Haircut
Haircut, style, shampoo and conditioning rinse. Please allow 25 minutes. $39, Member price $36.95
Basic Haircut
A precision haircut and style for times when you don't have time for the full Fritz's Haircut experience. Please allow 30 minutes. $34, Member price $31.95
Boy's Haircut
The same great haircut as our Men's Basic Haircut, for young men under 13. $26
The Fix
Did you have an unfortunate experience somewhere else and get butchered? Relax, we'll fix it. $16
Tighten the Edges
A straight-razor neck shave and trim around the ears keeps your haircut looking fresh between cuts. One complimentary service between haircuts for Fritz's clients, $10 thereafter. FREE
Color Services
Proper use of color can add depth and texture, camouflage gray, or provide healthy-looking highlights. The men's hair experts at Fritz's can recommend the color service to address your concerns.
Grey Blending
Our most popular color service! Semi-permanent hair color designed exclusively for men, discretely camouflages grey by blending your natural hair color in with the grey. This does not provide full grey coverage, but results in a natural salt-and-pepper look. Since the color is semi-permanent, rather than "grow out" the color will gradually fade, usually over three to six weeks. This is an excellent choice for the gentleman looking for a subtle change in appearance. Please allow 35 minutes. $35
Grey Coverage
Choose this service if total coverage of grey is your goal. This service utilizes a permanent hair color formulated especially for men. Allow 60 minutes. $45
Mustache and Beard Tinting
We use the same color used to blend or cover grey on your mustache or beard. Allow 20 minutes. Mustache $7, Beard $15